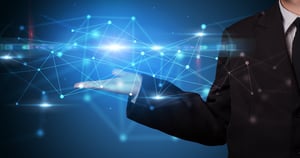 OPTI :
OPTI provides tax support for our client companies' global business operations. With our impressive track record, we pride ourselves on being the top choice in the industry. Put your trust in us and let us handle your tax needs.
Our Services
Since our establishment in 2010, we have consistently supported companies expanding from Japan to the world, as well as companies expanding from the world to Japan, in areas such as taxation, data, and cost. We would be delighted to assist your business as well.
Our Team
All our employees have extensive global experience, and we are here to support your global business.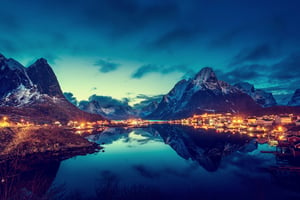 TOUCH
Aki
CEO, Managing Director
海外金融機関、欧州税務ファームの後、2010年にオプティ株式会社を創業。数社をEXIT経験あり。趣味:サイクリングと温泉巡り。
Read full bio
Aki
CEO, Managing Director
We greatly appreciated the support we received from Opti even before signing the contract. They provided multiple explanations of practical matters and regulations in various countries via Zoom. Additionally, they created a comprehensive document comparing the advantages and disadvantages of handling tax matters under the guidance of the headquarters rather than local guidance, and even assisted in persuading other departments within our company. Moreover, their extensive experience in handling numerous tax filings at their Japan office gave us peace of mind, as they were able to explain the details of the filing process. We felt confident entrusting Opti with our tax matters.
For this North American D2C business venture, Tiger Headquarters in Japan will serve as the main point of contact and oversee operations. As we delve into the complexities of international taxation and legal matters, three key challenges have emerged: the need for international tax advisory and support for tax registration and declarations, the importance of legal advisory for GDPR and CCPA data protection laws, and the necessity of a one-stop solution for global support, business facilitation, and language barriers (with Japan serving as the primary contact). In light of these challenges, we reached out to several companies, and it is through OPTI's ability to comprehensively support and solve our issues that this partnership has come to fruition.
After realizing that VAT registration was necessary, I searched extensively to see if I could do it myself. However, during the early days of cross-border e-commerce, information was scarce and I was left feeling frustrated. In the midst of this, I happened to stumble upon OPTI, a specialist in the field. Dealing with taxes can be challenging with rules changing every year, and I have limited time to handle it myself. That's why I decided to seek help from a tax expert.
We've greatly appreciated the promptness of OPTI's responses. In particular, the documentation required for VAT registration varies from country to country, making it quite challenging. However, thanks to their attentive support, we were able to navigate through it all. There were even some unfamiliar documents, like Apostilles, but they were there to guide us every step of the way. (laughs) Thank you!
Need Our Support?
At Opti, we have been providing tax support for overseas expansion since 2010. We would be delighted to hear about your company's goals.
OPTI's Address
Please visit us
1-2-2 Uchikanda, Chiyoda, Tokyo, 1010047