By OPTI Inc on Sep 12, 2019 6:12:22 PM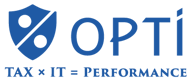 Vynn Capital announces collaboration with Japanese companies in bridging more investments into Southeast Asia
KUALA LUMPUR, MALAYSIA AND TOKYO, JAPAN, September 12, 2019 — Vynn Capital, Southeast Asia's leading early stage venture capital firm, today announced a new collaboration with Japan's OPTI, a company that one of Japan's leading advisory and consulting firm. With this collaboration, Vynn Capital and OPTI hope to be the bridge for more Japanese investment monies to get into Southeast Asia as well as to connect the startup ecosystems of two regions. Vynn Capital also highlights that this is the beginning of more collaboration with Japanese firms and the venture capital firm is open for more conversations with other Japanese firms that are interested to invest into Southeast Asia. Evidently, the venture capital firm also confirms that the fund has received Japanese funding.
Early this year, Malaysia Venture Capital Management Bhd (MAVCAP), Malaysia's government backed venture capital firm, announced an investment into Vynn Capital's maiden fund, along with other multiple family offices and corporations that have been supporting the venture capital firm. Subsequently, Vynn Capital also announced a partnership with the Vietnamese government. The venture firm is founded by former Southeast Asia-based Vice President of Gobi Partners, Victor Chua, who was also formerly an investment manager at MAVCAP before launching the early stage funds for Gobi Partners that was also invested by MAVCAP. Vynn Capital prides itself to be differentiated as an investor that focuses on selective industry: Travel tech being the main focus, followed by opportunities in the property, FMCG and female sectors. The firm's localized investing approach and support system is also viewed as a competitive advantage through the local network the firm has built in Indonesia, Vietnam, Thailand, Singapore and of course Malaysia. To date, Vynn Capital has invested into Indonesia's Travelio and Pomona as well as Malaysia's Carsome and Dropee.
Through this partnership, Vynn Capital and OPTI will collaborate to bolster the ecosystem for early stage companies in Japan and Southeast Asia. As Southeast Asia's ecosystem continues to strive as well as raving interest from large Japanese corporations to extend their reach to this region, there is now more need for more early stage funding. This is needed to continue to grow the entrepreneurs and ecosystem, in order to boost the local economies as well as recognizing the importance of small-medium enterprises in GDP contribution. The creation of many growth stage funds is an indication that early stage companies are in line to work with more stakeholders as businesses expand It is also a sign that entrepreneurs in Malaysia and the region are becoming more mature, making early stage investments more attractive and reliable.
"We are very excited about the collaboration as we have known the key people at OPTI for several years. This is a great time as we begin to see the revival of Japanese interest in Southeast Asia, especially in countries like Malaysia and Indonesia, where we see a lot of political friendliness with Japan. Given our investment exposure and experience in these countries, we believe more can be done to bridge investment capital from Japan into our home ground in Southeast Asia. At the same time, I believe there is great potential for Southeast Asia startups to tap into the Japanese strength as well as for Japanese startups to rely on the local SEA opportunities for growth. Through this partnership with OPTI, we hope to bring more Japanese companies across the border and to help our portfolio companies to expand their influence to Japan. With all this, we are open to conversations with Japanese large companies that are looking at SEA." says Victor Chua, Vynn Capital's Founding and Managing Partner, who is also the Chairman of the Malaysia Venture Capital & Private Equity Association (MVCA).
OPTI's Representative Director, Takuma Yamazaki, who was formerly Managing Director at both ORIX Corporation in Japan and ORIX Investment and Managing Pte Ltd in Singapore, says that "There is huge potential for Japanese companies to collaborate with Southeast Asian venture capitalist such as Vynn Capital that has a unique investment strategy that serves the large corporations in Japan very well. With our strong Japanese DNA as well as understanding of international markets, we believe our partnership with Vynn Capital will further push the partnership strength between the Japanese and Southeast Asian regions. This is the bridge that we believe can be built as we share similar visions in helping companies and startups to prosper in both regions. As Japan continues to look Southeast, there is and will be more demand from the incumbent large Japanese players who wants to invest into new opportunities in countries like Malaysia, Indonesia and Vietnam – countries where our partner Vynn Capital have strong network and experience"
Vynn Capital is on track in its fundraising journey more early funding from Japanese investors in the coming months as there are now more opportunities for investment and more growth funds in the market that can support early stage companies that are looking to expand further. The firm shares that it is attracting limited partners not just from Malaysia, but also from the region as well as North Asian countries that are looking at Southeast Asia as the next big playing field.
-###-
About Vynn Capital
Vynn Capital is an early stage venture capital firm founded with the objective of bridging the gap between traditional industries and the new economies through the development of technology. Key industries of focus include Travel, Property, Food and FMCG, Female Economics as well as Business Enablers (including logistics and fintech).
The team is made up of professionals with experience across early stage invest to late stage financing, with experience in business operations. The investment philosophy revolves around the creation of synergistic value between partners and companies supported by Vynn. Beyond investing, Vynn Capital assists its investors or Limited Partners in understanding new industries and markets with its localized team and network across the major cities of Southeast Asia. Vynn Capital is currently active in Malaysia, Singapore, Indonesia, Vietnam, Thailand and Myanmar. For more information, please visit http://www.vynncapital.com
About OPTI
OPTI is an integrated advisory and consulting firm based in Tokyo. The company was established in 2010 as a tax consulting firm, with the objective of helping Japanese companies go global and optimise their business models from a tax perspective. While dealing with various cases, OPTI's attention was paid to the extent of challenge faced by Japanese companies wishing to enter overseas market and therefore, OPTI recognised their full potential after years of sluggish growth. Out of this realisation, OPTI's investment advisory business was born. Until now, OPTI has dealt with more than 400 MNEs in Japan in order for them to explore their business globally. Furthermore, the third largest economy in the world still attracts various corporates from all over the world and OPTI has found opportunities to assist those clients in entering into Japanese market where OPTI have strong network and experience. OPTI do many consultation and advisory services to bridge investments into Japan.
Our team at OPTI is highly experienced, knowledgeable on the difficulties faced by many Japanese companies as well as global companies, and in tune with what it takes to succeed in this tough yet rewarding market. Our mission is to provide our clients with tailored, detailed solutions, while minimising costs and making their business stand out among existing competition. For more information, please visit http://www.opti.co.jp/en/investment
For media inquiries please contact:
Vynn Capital
Victor Chua
OPTI Inc
Takuma Yamazaki